International Student Experience Essays
Being an international student, studying in the UK is a completely new experience. Be it essay writing or an exam, it is verydifferent – a distinctive way of preparing and bringing the learning together. But as I grow in my learning journey, I realise it enhances my analytical skills, broadens my perspective and betters my understanding of applying theories in the practical world. There's a long way to go but I love this unique experience.
To write a good essay I look at the central theme of the essay and seek to understand what is asked from the essay topic. Once I understand, I seek further information on the subject through books, lecture notes and journals. This helps me to plan the structure.
Extensive research is really important to tackle the crucial aspect of referencing. My tutor advises me to use the Harvard style of referencing so I followed that. I was always careful with word limits, English Grammar and the deadlines. It's difficult, but finishing my essay a day before always gives me time to reflect and do some proofreading.
Now I've completed all of my essays, I am busy preparing for my exam. I understand from my professor that it's important to show evidence of wider reading and to demonstrate a high level of critical thinking to answer a question. I am having a busy time reading lots of journals, articles and books. Let's see if I can bring a unique approach that may sound interesting and different to the professor!
Talking to close friends helps with study, they not only motivate me to keep going but they are also amazing. I love my friend from Nigeria who makes me smile with all her lovely talks on those tedious sleepless nights. I also feel grateful to have tutors who help me with any queries and deliver wonderful knowledge sharing sessions.
Wish me luck, folks!
Keep Calm – Study hard – Alan Gilbert Learning Commons
essaysExamsRevision
4:19 p.m., Nov. 25, 2014--The University of Delaware Office for International Students and Scholars(OISS) hosted the second annual International Student Essay Contest reception, cosponsored by the Division of Student Life, on Friday, Nov. 21, at the Wright House.
The top three winners -- Olga Parshina from Russia, Byron Acosta from Colombia and Yuqing Wang from China -- read their essays as the crowd enjoyed refreshments at the reception, which recognized all participants, followed by International Coffee Hour. 
The annual essay contest was held the last day of International Education Week during Global Month at UD. 
The purpose of the contest was to give international students an opportunity to tell their stories and share their experiences of being an international visitor with the larger University community. OISS is committed to fostering international understanding and cross-cultural awareness on campus and in the community. 
More than 100 essays were submitted by undergraduate, graduate and English Language Institute students, more than doubling last year's submissions.  Students represented more than 29 different countries and wrote of experiences from adjusting to American food and culture shock, to the struggles of isolation and understanding peers in conversations.
"I found that I needed to share my story because it is so unique. I became very involved, and it is not as scary as it might seem," said first-place essay contest winner Parshina, a graduate linguistics student and Fulbright Scholar from Russia.
Parshina is on the UD Swing Team and said she found that being involved in a club greatly enriched her experience at UD. Within just a couple weeks of joining, she had traveled to Baltimore and Philadelphia, won medals and found herself helping to teach in the club.
"[This] of course helped to gain a lot of confidence and a feeling that you are needed (this is extremely important!)," Parshina wrote. "Actually, it doesn't matter what kind of activity you choose to do, the key is not to hide behind closed doors."
"Misunderstandings have become part of my natural process of learning English, one that I now confess to actually enjoy. If we want to adapt to another country, we shouldn't be afraid of making mistakes, which is the best way to learn," wrote second-place winner Acosta, an ELI student from Colombia.
Third-place winner Wang from China wrote of her experiences that first began with a misunderstanding on plane but led to taking thought-provoking classes and having an internship with Winterthur Museum, Garden and Library.
"During this study abroad journey, I harvested priceless knowledge and mentalities, from understanding the culture of drinking ice water, to critical thinking, self-discipline and open-mindedness -- and they will continue to benefit me in the rest of my life and career," wrote Wang.
"Living and studying away from home can be a challenging experience for many of our international students. Through their stories and reflections, we are able to better understand their needs and in turn provide the best support services necessary for them to be successful during their stay at the University," said Ravi Ammigan, director of OISS. "We received a great set of essays this year creating another wonderful opportunity for cross-culturing learning on campus and in the community."
Judges -- including Katherine Connolly, assistant dean of students; Mary Martin, associate vice provost for graduate and professional education; Joyce Hill Stoner, Goodman Rosenberg Professor of Material Culture; and Anne McCullin, OISS adviser -- were given a chance to walk in the shoes of their students.  
To read the top three winning essays, visit www.udel.edu/oiss/essay/.
Members of the University community include more than 4,250 students, scholars and family members from more than 100 countries outside the U.S.
OISS is committed to providing quality advising services and supportive programming to students and scholars during their stay at the University and in the U.S. This fall, OISS hosted more than 40 programs for students providing opportunities to contribute to the internationalization of UD, and the well-being of the international community. More information is available on the OISS website. 
Article and photos by Elizabeth Adams
Global Stories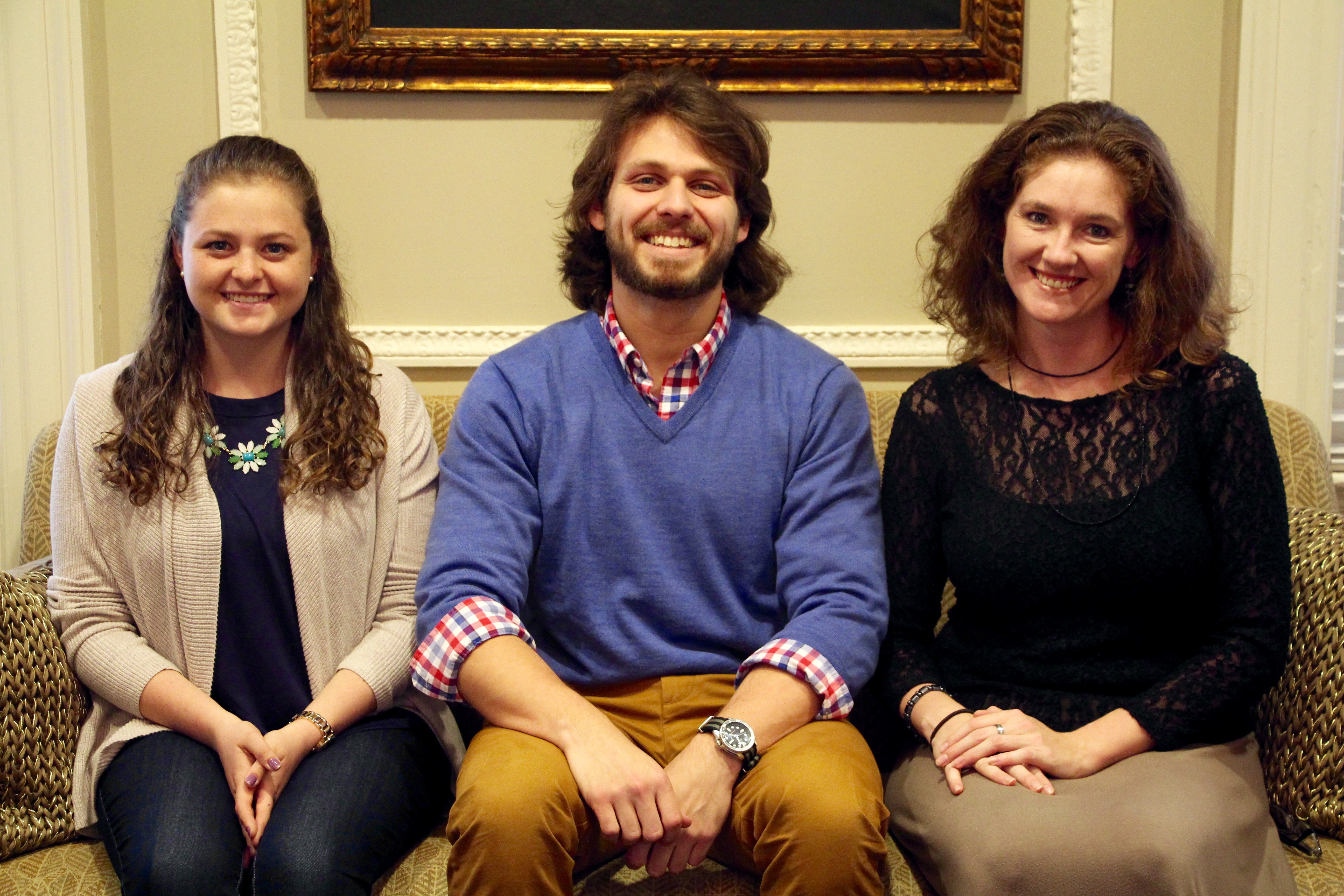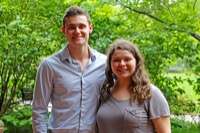 Fulbright awards
Three University of Delaware students and an alumna have received word this spring that they will travel abroad as part of the newest class of Fulbright Student Program award winners.
Peace Corps plans
Two University of Delaware students, John McCarron and Bridgette Spritz, have been selected as Peace Corps volunteers and will serve in Ghana and Rwanda.