My College Essay Personal Statements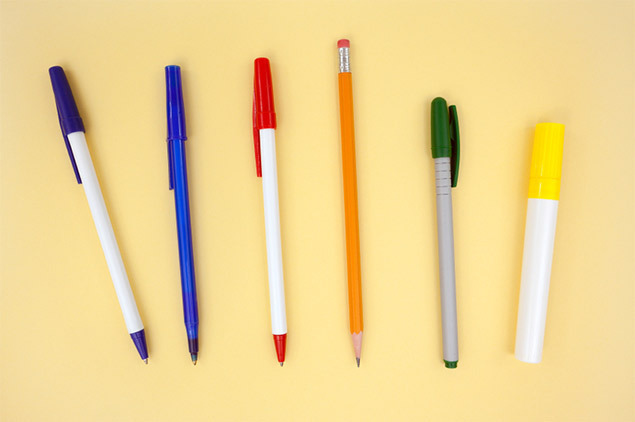 1. Pick a topic you're passionate about.
Your writing will be both easier and more genuine if you write about what you want to write about, instead of writing about what you think colleges want to hear. The most successful essays describe a moment of personal growth, difficulty, strength, or confidence, all of which people experience in vastly different ways.
If you are serious about your college essay, you will most likely be spending a fair amount of time brainstorming, writing, and editing until you make it as near perfect as possible. Understandably, this process will proceed quicker if you actually enjoy the topic you are writing about.
More importantly, if you love the topic you choose, your reader will see it in your writing: the more passion you feel for a subject, the easier it will be to express yourself. So if your greatest personal growth story occurred as you were picking out socks for the day, so be it. Perhaps you managed to find courage on a stage in front of two thousand, or maybe just two people.
Remember that this is your personal statement, your only chance to differentiate yourself as a unique individual to colleges apart from grades, test scores, and resumes. Write about a topic that excites you, and you will excite your reader.
2. Engage your reader from the first sentence.
Regardless of the topic you choose, your reader's interest must be captured in the first sentence. Out of thousands of essays, why should yours stand out? A perfect introduction will leap out to the reader and grab their attention.
The best way to do this is through as much detail as you can muster. If you have chosen a sport or activity you excel in, show your reader through your words a split second of what participating in the activity is like. Write as if you are telling a story: what was the setting? What was the weather like? Were there other people there? What emotions were coursing through you at that exact moment?
Many students will begin their essays, "The most life-changing/important/difficult moment in my life has been___." Over time, admissions officers will lose steam over the constant repetition, and all essays that begin as such will fail to make an impact.
Make it easier for your reader to remember you by writing a story as your introduction. The more specific detail you add in, the more the reader will get into the story and the more sold they'll be on you.
3. Ask yourself "So What?"
As with any good essay, you should spend at least a paragraph explaining the "so what?" aspect of your essay. If you have chosen a specific activity to write about, in addition to writing about the activity itself, colleges want to know why this particular activity has made an impact on your life.
So you've been playing baseball for the last ten years, so what? Perhaps playing baseball taught you teamwork, or made you appreciate the value of practice and determination in achieving your goals. As this is a college essay with a point to make about your character, a substantial portion of your essay should answer the "so what?" question.
Colleges want to know how you have grown as a person through your own experiences and how they have changed you, and stating why such experiences were important to you aid in convincing admissions officers that their school could use more students like you.
If your detail and story-like aspect of your essay comes at the beginning, your "so what?" moment should wrap up your essay, connecting your activity in question with the purpose behind your choice of topic.
4. Read through your essay out loud.
It goes without saying that you should spell-check your essay before sending it off to colleges. As your personal statement is one you will presumably be using for the majority of your college applications (if your colleges use CollgeApp), there is no excuse for sending off an essay that is not completely free of mechanical and grammatical errors.
In addition to the automatic spellcheck on Microsoft Word, set time aside to read over your paper out loud. This will allow you to catch things your mind might otherwise overlook; because you are able to hear any wrong grammar or sentence structure, you are less likely to skip over it.
It is also wise to ask for a second opinion: let your parents read it, your English teacher or your friends. Ask them to read it and tell you what they thought the central message they got out of it was; if it is the same message you were hoping to send to admissions officers, your essay has succeeded.
Need Money to Pay for College?
Every semester, Fastweb helps thousands of students pay for school by matching them to scholarships, grants, and internships, for which they actually qualify. You'll find high value scholarships like VIP Voice's $5,000 Scholarship, and easy to enter scholarships like Niche $2,000 No Essay Scholarship, and internships with companies like Apple, Google, Dreamworks, and even NASA!
Join today to get matched to scholarships or internships for you!
---
Wednesday, July 2, 2014 - 09:00
I manage the UChicago Admissions Tumblr (uchicagoadmissions.tumblr.com!) and recently came across a great question in our inbox from Amy W, a prospective student. Amy asks:
First off: Amy, you can defeat it! We assure you! Whether you're writing a personal statement for the Common Application, Universal Application, or another catch-all application essay, don't freak out. (And don't worry that we're not talking about our Uncommon Prompts here-- we've got another post coming up soon just on that topic!) We know this can be a bit of a daunting time, so we have some tips and tricks we think will help make the writing process a bit easier for Amy (and other Amy-like students lurking out there in the internetiverse!) 
The common things we always like to see in an essay are pretty basic, and pretty limited: we like to read things that are written coherently, have a good handle on the conventions of English spelling and grammar, fall within or near our suggested word count, don't have the wrong school's name included in the text, and don't cross basic lines of social propriety. And that's where the common stuff ends.  I think one of the things that makes a great personal statement is when students take their essay to a place that isn't terribly common. If there was one thing I wish I could call out from the rooftop of my office in Rosenwald Hall to the high school seniors of the world, it is that you don't need to write about the thing your friend is writing about, or write exactly like the example in the "100 Best Essays" book, or write the essay your mom is pushing for your essay to be good. In fact, doing those things will probably guarantee that your essay is not good, because the thing missing from the mix there is "you"—your voice as a student, a writer, and a potential contributor to our campus.
When you choose a topic for a personal statement, keep in mind that whatever you write about should cause you to say "yes" to the question "Is this something, and perhaps the only thing, I think a perfect stranger should know about me?" Your essay doesn't necessarily have to be about your most life-changing moment—it can be about something you like, an academic or social idea that's important to you, an experience you've had, or something offbeat if you so choose—but just make sure that you feel comfortable expressing this idea, that it is truly important to you, and can apply a reasonable level of self-reflection and analysis to your writing. Self-reflection really means two things here: it's both giving us a little analysis of your subject within your discussion of a topic AND thinking beforehand about whether your topic and tone are appropriate to share with an admissions officer. Telling a good story is interesting, but relaying facts about the story ad nauseum is not as important as giving your reader a good sense of why you feel compelled to write about it. And telling a story that in no way reflects who you are (example totally-made-up-but-very-plausible title: My Horse Is The Best Horse), paints an inflated or unrealistic picture of your accomplishments or goals (My Plan for World Economic Domination Before Graduation), only tenuously connects to or ascribes too much weight to an event's real significance in your life (I Stubbed My Toe: The Reason I Want Pre-Med), or leaves your reader feeling awkward or uncomfortable (Top 10 Things I Love About My Girlfriend) are not ways to help your reader feeling like they've had a genuine interaction with you, or give a sense of how you'd contribute positively to campus.
Of course, this is all one lady's opinion—while I have several years' experience reading application essays as an admissions officer at UChicago, know that opinions and ideas can come from many sources. Make sure to utilize the knowledge and expertise of your teachers, counselor, and, yes, your parents—but keep the idea of writing something that is authentically "you" at the front of your mind throughout this process. And please make sure someone besides you takes a look at your essay before you send it off-- they'll help you catch those unfortunate circumstances of accidentally leaving in [insert other school name here] before submitting your application. 
Happy writing!
Grace
(AKA: Grace Chapin, UChicago alumna, cat lover, humorist? and Senior Assistant Director of Admissions)
PS: That's not all, folks! There are many other types of essays you'll write as part of your application to UChicago, and to many other colleges. Stay tuned in to the blogosphere (blagoblog? Blogiverse? Wordplace? Internet. Watch the Internet.) for tips on college-specific essays, our Uncommon essays, and other portions of your application coming up soon.
PPS: Welcome to the revival of our Uncommon Blog! As you might (or might not), have noticed, this is our inaugural (in-blog-ural?) post in a slightly new style and space. We'll have posts from admissions officers and current students here throughout the year, and we hope that it's a source of valuable UChicagoey information for you. Have any questions, or a desire to see a post on a specific topic here? Feel free to connect with us via email at collegeadmissions@uchicago.edu or by phone at 773-702-8650.